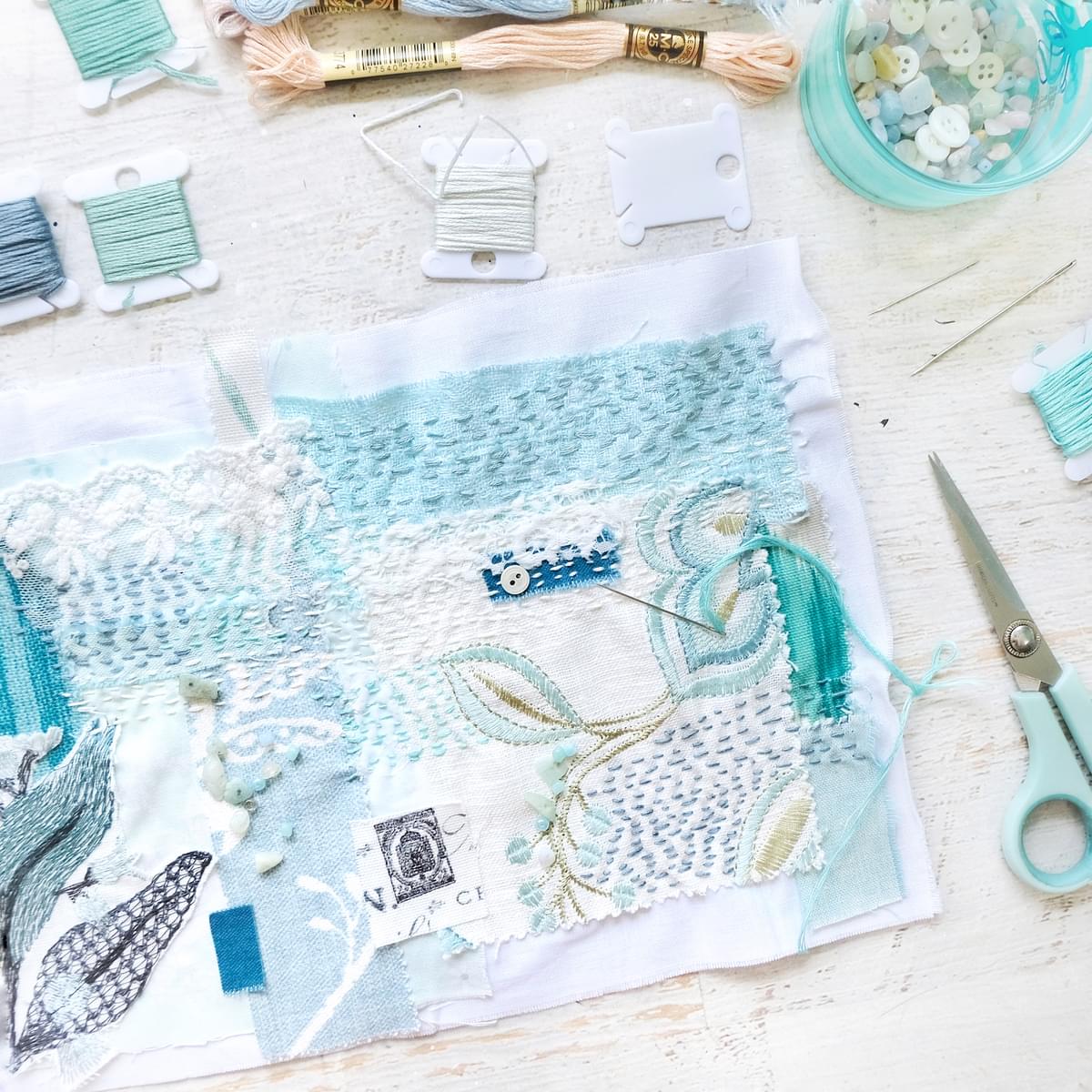 Slow Stitching and Snippet Journals
Hello lovely.
So, slow stitching.
It's basically what it means, stitching slowly. But if I were to describe it more in-depth, it's a meditative process of piecing together scraps of fabric using one straight stitch. The whole process is done by hand—hence the slow part—and it embraces all the imperfections that come along with such an intuitive process.
And I love it.
I've always wanted to try my hand at slow stitching, but it's a time-consuming process and I just never had the time. I decided to make the time recently after watching a few videos during the Making Zen online retreat that happened the first week of May. I just got so inspired by all the ladies who shared their slow stitching lessons and projects that I knew I had to make the time to try it out myself.
So I took what I already do when I make my Snippet Journals and pieced together this gorgeous journal cover entirely by hand. I normally will machine stitch all my fabric scraps together when making my Snippet Journals, so hand stitching it instead was quite the process. What would normally take me a day to create, I spent five days slowly stitching my way to this lovely little A6 journal.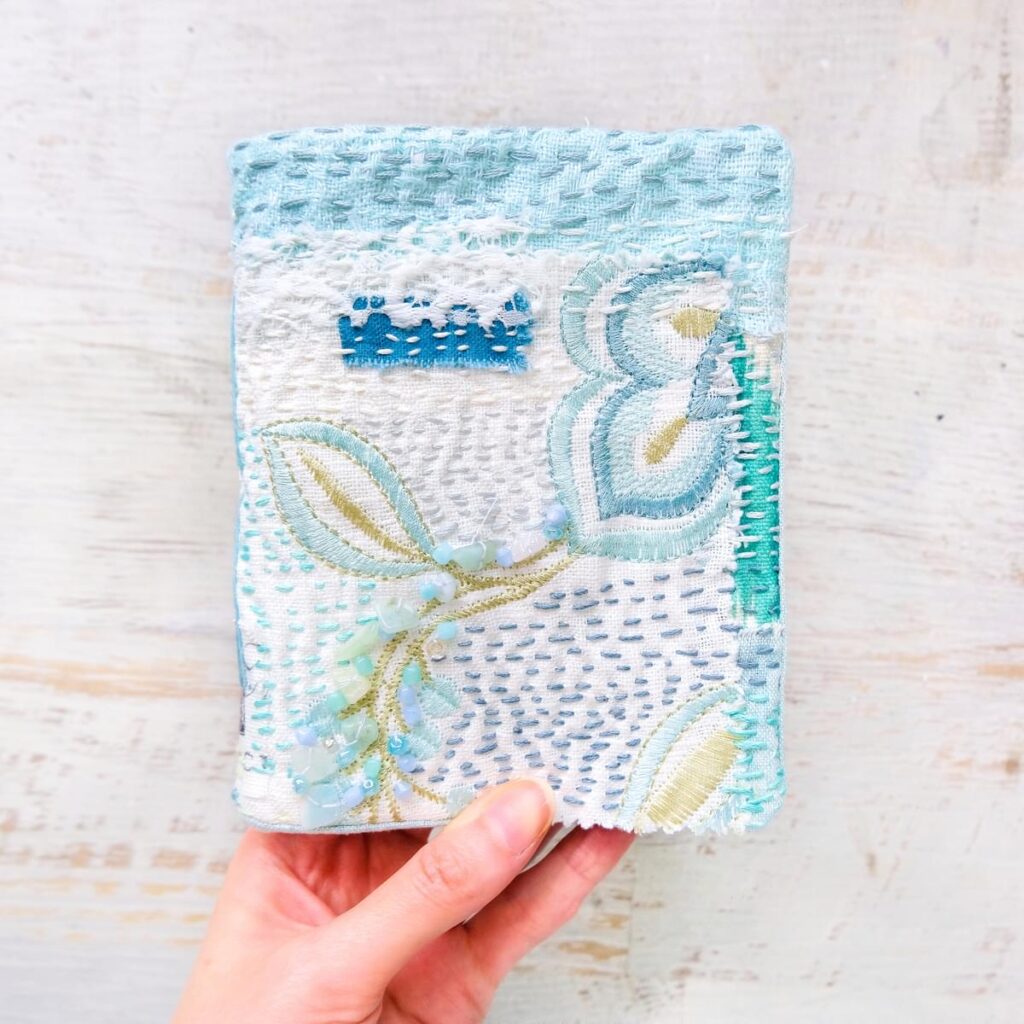 I'm calling this piece Sea Glass and I've decided I'm going to use it for my June/July journal.
I already have another slow stitch piece in mind, I want to create a similar journal but in a warm pink/peach/pale yellow color scheme. I've already collected my linens, but I still need to look through my fabric scraps for little bits that may match. I also need to pick out some matching beads too!
I have the intention of making a series of these slow-stitched journals because I also want to create one in a pale blue/lilac color scheme, but I need to find some pastel purple linen first. I also just want to do something that gets me to slow down. I've been exploring the idea and practice of stillness a lot lately and how it's a practice I personally need to learn. I feel like this is a good way to get there. Honestly, I found the entire process to be quite meditative and I'm not one to meditate. That's another practice I'd love to learn as well, but I find it quite challenging. I'm all about baby steps though and I thoroughly enjoyed stitching this piece up, so I'm looking forward to doing it again and creating something new!
Anyway, I filmed a quick little look at my Sea Glass Snippet Journal. The photos really don't do the piece justice. You really have to see the stitches and beading in person. Also the feel of it! This journal is super textile. The stitching makes the entire cover feel so soft and smooth. It's quite lovely.
xx Tiffany