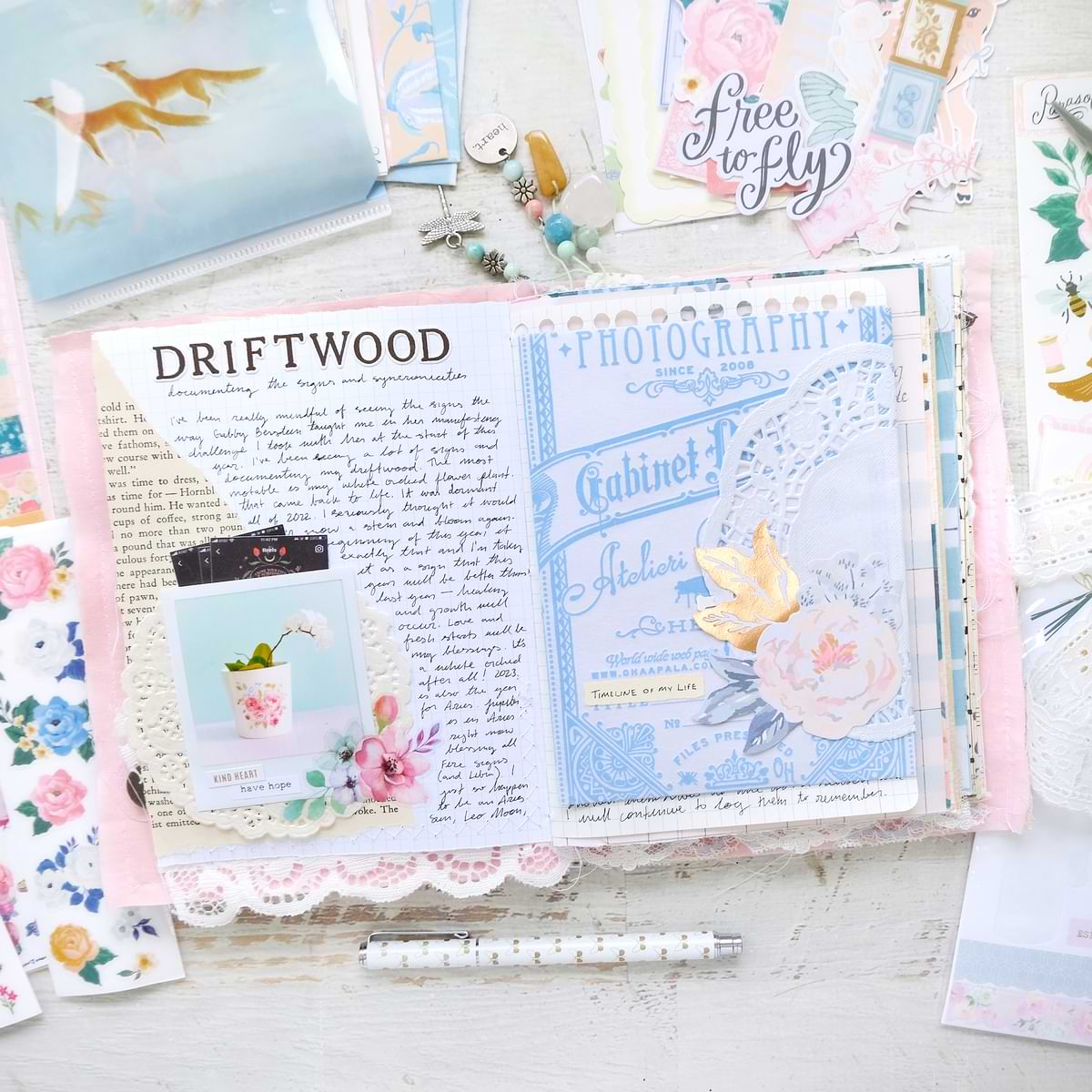 Recognizing the Driftwood
Hello Lovely,
So I participated in Gabby Bernstein's Manifestation Challenge at the beginning of this year and a major practice I took away from that was to recognize the driftwood that shows up throughout my life.
The practice is simple. You have a deep desire to manifest something specific in your life and in that process of manifesting your desire, the Universe will often show you little subtle signs that what you want is actually on the way. A lot of the time, we don't actually notice these little signs because we're not actually paying attention to the little coincidences all around us. According to Abraham-Hicks, these little signs are called driftwood. The Universe is always giving us these little signs and Gabby asked us to pay attention, recognize the driftwood, and then write them down.
Follow the driftwood and see where it takes you…
I've been keeping a list of all the driftwood I've been collecting.
Now the driftwood will often present itself through seeing other people having what we want or through little coincidences we might overlook. The story I shared last month about my white orchid is a great example of driftwood. I was awfully candid in that post when I said that a big part of my word Heart for the year was ultimately falling in love again. I wrote that what I desire is to be in a loving relationship with what I've been calling Ben 2.0 or something better. That is deeply in my heart and something I've been wanting for a very long time. I thought I had it a year ago but alas, he just broke my heart in the worst way possible. So I've been manifesting a love again but this time way better.
And while doing so, I've been recognizing the driftwood. Couples holding hands, friends taking the next steps with their significant others, and the literal words love, romance, and partnership coming up all over the place. Gabby asked us to choose a sign for this desire and I chose seeing hearts—and well, I've been seeing hearts too.
I thought this was really important to document in my unraveling journal. Now, I'm keeping my running list in a separate journal I've been. using to manifest and converse with the Universe, but it all seemed so aligned with my word for the year, I felt that it was only fitting to have my observations of my driftwood in there too. Because I feel it's important to recognize all of these subtle signs. What I desire might not happen right away, but this is the Universe's way of telling me to trust. I naturally have a hard time trusting and this is the Universe telling me to let go and trust.
xx Tiffany