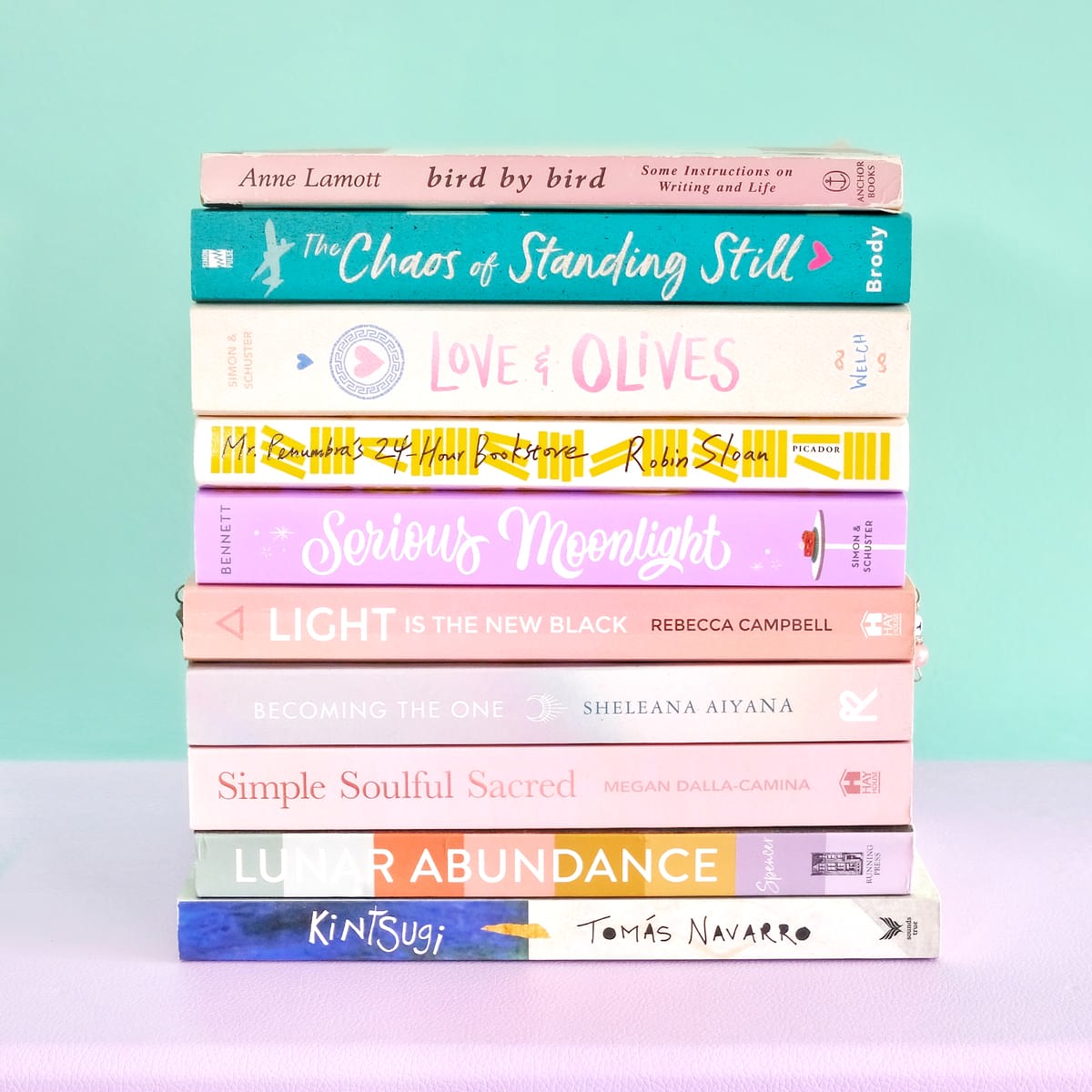 Some Books on My TBR List
Hey Lovelies,
I pulled out a few books the other day that I hope to read this year. Every year, I have a To Be Read list of books that I try to get through and every year I always seem to fall a bit short. This year, I set myself a reading challenge of 20 books, but to be fair, I'll probably only get to 10.
So here are 10 books I pulled from my home library that I haven't read yet but would like to read this year:
Bird by Bird by Anne Lamott
The Chaos of Standing Still by Jessica Brody
Love & Olives by Jenna Evans Welch
Mr. Penumbra's 24-Hour Bookstore by Robin Sloan
Serious Moonlight by Jenn Bennet
Light is the New Black by Rebecca Campbell
Becoming the One by Sheleana Aiyana
Simple Soulful Sacred by Megan Dalla-Camina
Lunar Abundance by Ezzie Spencer
Kintsugi by Tomas Navarro
I'll be tracking my progress over on.Goodreads! Let's be friends!
xx Tiffany