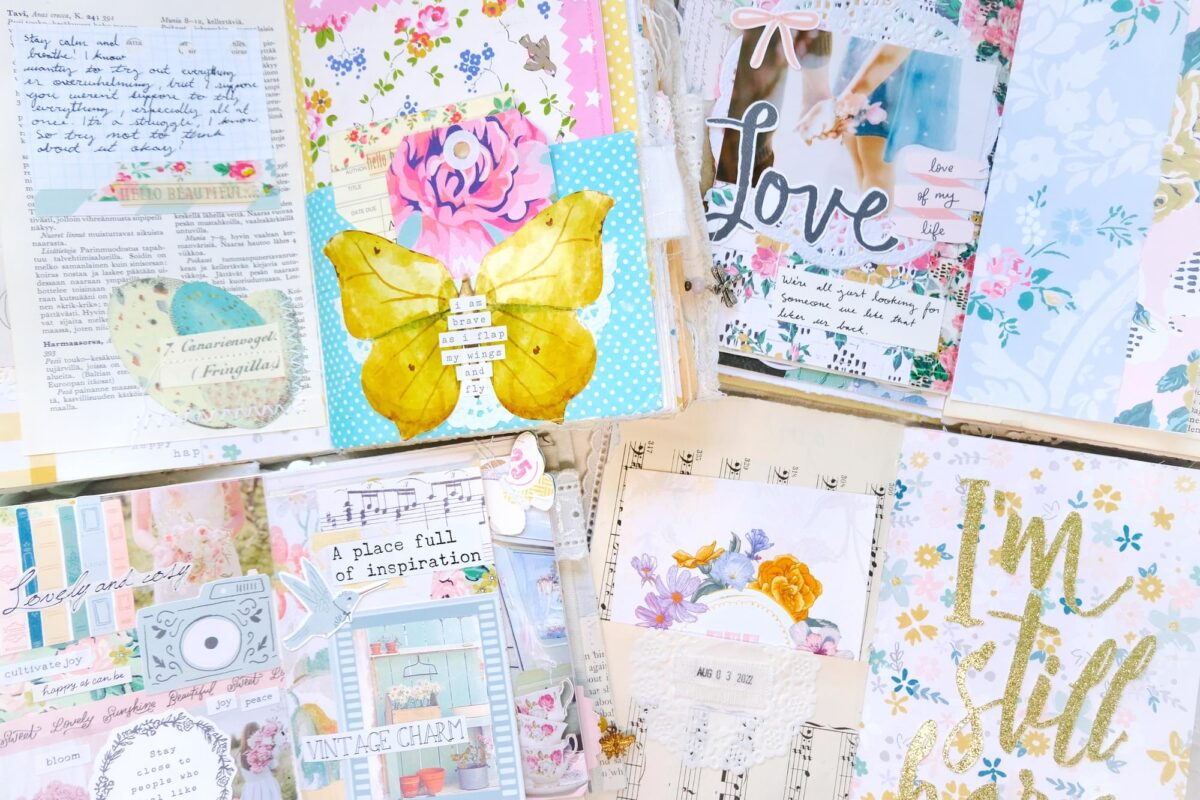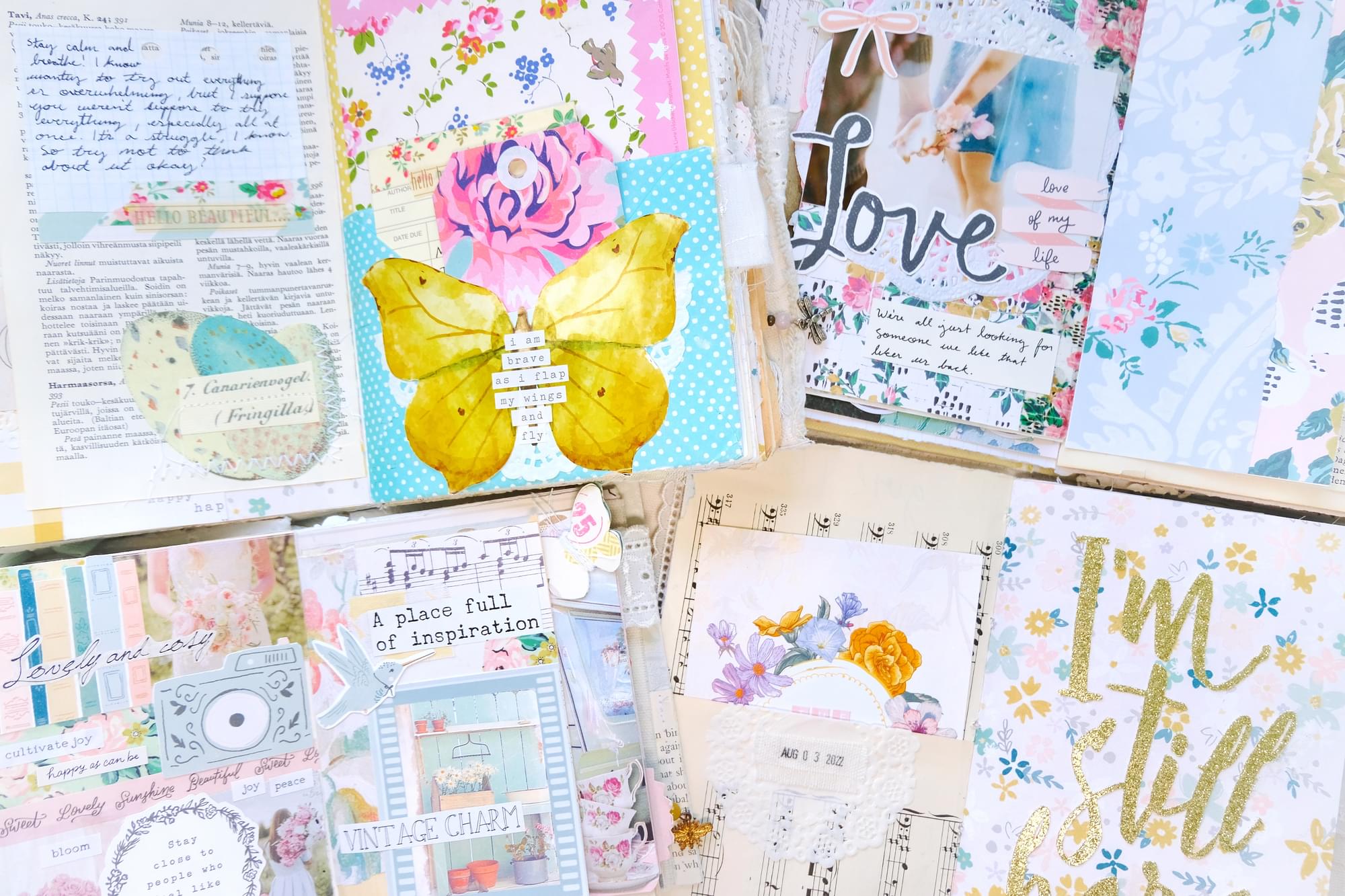 What is an Unraveling Journal?
Hello Lovely.
I know what you may be thinking, "what is an unraveling journal?"
SHORT ANSWER:
An unraveling journal is a personal creative place where I document my journey of self-discovery through writing, photos, and art.
It's a book about me by me for me.
My unraveling journal is a mixture of self-discovery and creative playtime. It's a place where I document all the little ephipa-mes I have about myself, as well as, where I log all of my hopes, dreams, and inspirations too.
I share more about an unraveling journal in the video below if you're keen on really understanding what an unraveling journal is, how I came up with the idea, and how I keep one.
My unraveling journal journey was birthed from the teachings and writings of Susannah Conway. Susannah presented me with ways to look into myself and journal or document through photography all the things that I see. Soon, this practice became intertwined with my love for memory keeping and art journaling and I began documenting my personal growth journey creatively in these junk journal-style journals. I began incorporating teachings from other people like Liz Lamoreux, Julia Cameron, and Elizabeth Gilbert and drew inspiration from their words and practices. Eventually, I combined it all into my own personal unraveling process and my unraveling journal practice began to take shape.
"Unraveling is letting go in the best way possible, untangling the knots that hold you back, unwrapping the gifts you've hidden far too long, unearthing the potential that's always been there, finally ditching the labels and should-haves, and letting yourself be what you were always meant to be."

― Susannah Conway, from This I know: Notes on unraveling the Heart
I began keeping a special journal in 2019. In my unraveling journal, I document my story. I usually break my journal down into months, making sure I reflect and journal in it monthly. I use various exercises on self-reflection to aid in my journal entries. Sometimes I just document little things I discover about my personality (like my various personality types, enneagram, birth chart, love languages, etc.) and how I see them play out in my life. If it's about me, it goes into my unraveling journal. It's like my own personal self-love journal.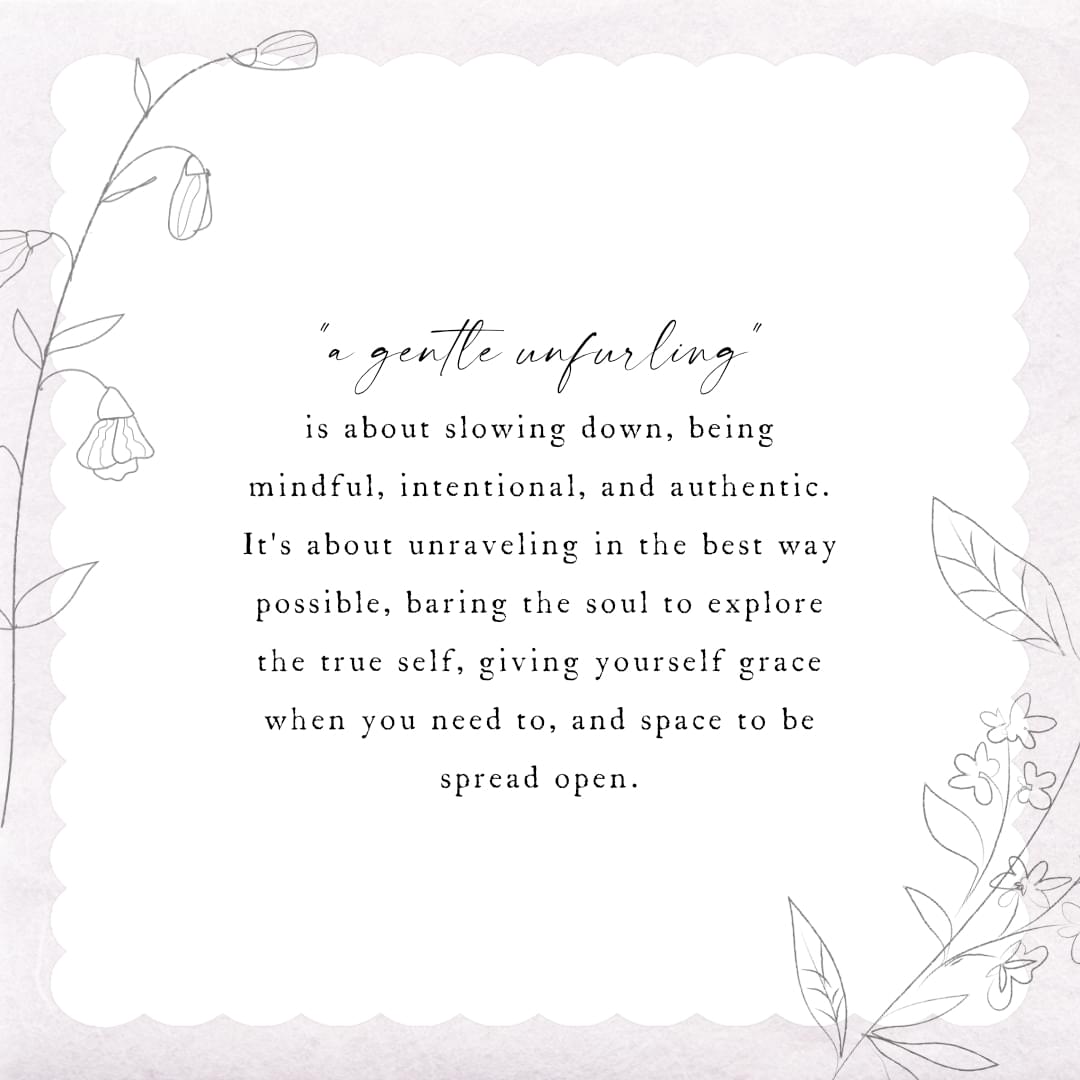 I also treat this journal as a place for cultivating joy and manifesting hopes and dreams. I often create pages of vision boards or visually journal what I want to be or how I want my life to feel. So there's a lot of writing in these journals and a lot of art and collages too.
For me, my unraveling journal is a place for me to document my gentle unfurling—my own personal process of coming undone so that I can slowly but surely find all of those hidden gems inside of me. I believe that we all have the capacity to learn and grow each and every day as long as we set our intentions to do so. But that often requires peeling back the layers to get at the core of who we are in order to understand where we are going.
In that sense, unraveling—or in my case unfurling—is a mindful act. The process makes you stop and pause, and take stock of your life and who you are. It's a practice in mindfulness and in gratitude. It grounds you in the present and I think that's what I like most about this process. It has me reflect on the now, while briefly looking back at the past, in order to map out the future. And while I always strive to be better and for more, this gentle act of unfurling has me taking stock of what I am grateful for about my life and that appreciation for it is what drives all good things forward.
I'm hoping to share a lot more of my unraveling journal and my gentle unfurling process here this year.
xx Tiffany